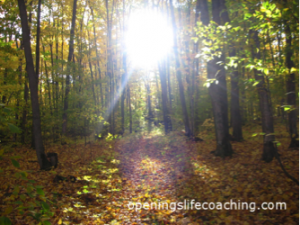 Coming Home: for Military Personnel and their loved ones. Are you or someone you love struggling with re-entry into civilian life from a military tour? Do you live with someone who is struggling with this transition? This coaching program was designed to work with the particular issues that surround this transition from military to civilian life. By utilizing information about brain science and the particular challenges faced by those moving from military to civilian life, this program is designed specifically to get you through this transition and back on the road of life. This program was developed by two doctors, a psychotherapist (with a Master's Degree in PTSD) and a social worker.
Coaching with Cynthia
INVEST IN YOURSELF — PUTTING YOUR SELF IN THE DRIVER'S SEAT OF YOUR LIFE
Personal Transition Coaching with Cynthia includes:
A. one hour individual coaching sessions, with synopsis, email support and resources.
B. An In-Depth Assessment and Evaluation to Identify:
Your strengths and challenges at this time.
Your accomplishments thus far in your life/career.
What goals are most important in your life and/or career at this time that will positively impact your future.
If you could change one thing…What would it be?
C. Custom Designed Coaching Development Plan
Target development goals.
Follow-up action plan.
Reflection assignments.
Follow through resources.
D. Bonus: Are You In Your Driver's Seat? eBook ($24.95 value) if you purchase three sessions immediately.
Each Session/Assessment/Development Plan is $125
SPECIAL: Purchase 3 sessions bundled in a package for $300 (a $75 savings)
How this works:
Sessions are conducted via the phone, Skype or face to face (if you are within a 15 mile radius, beyond this there is a charge for mileage and time). I am flexible if we meet face to face with where and what we do (I have been known to walk, garden or sit over a cup of tea). A very important element to life coaching is that you are completely comfortable and relaxed. We set up an agreed upon date/time and I contact you or we meet at the appointed date/time.
I send an email following the session with a synopsis of what was covered and reflective/active processes to be done before the next session.
You will receive at least one email between sessions with a "Fuel for Thought" to spur you on to keep moving yourself forward in the process into the Driver's Seat of your life and toward the goals you are reaching for.
I will prepare for the next session with exercises and ideas to help you with your journey. Life coaching is a co-creative, active process. You get out of it what you put in to it. If you are ready to play with the life coaching process, you WILL GET RESULTS!
PERSONAL LIFE COACHING:
I offer all that is listed above in each session/process so that you know you what you are investing in with the session, when we are engaging directly and then the process itself. There is so much more in between our session times for both of us. You are processing and doing the reflective and action initiatives and I am writing your synopsis, thinking about where to go next, developing your reflective and action initiatives, reviewing them with you and spurring you on via email connections. Our sessions, whether from the comfort of your living room, to a walk, to a neutral location, are just a part of the whole process.
I recommend that you think of the life coaching as a process with sessions along the way. There is as much or more initiatives and growth going on between our sessions. This is when the transitions and changes occur as you do your processing and I spur you on with exercises, tools and encouragement. The sessions are when we keep the ball rolling. You WILL have results if you invest in this process. Most people benefit from purchasing and committing to several Session/Process times. The process flows best if you have regular session times weekly or bi-weekly.
Payments are made in advance via Paypal: cynthiamdrake@gmail.com (unless other arrangements are made).
I believe we will achieve more than you can imagine, however I do have a 100% guarantee if you are not satisfied, you will be refunded fully. I want this to be a successful enterprise!
Contact me about options if you want to work with me and you feel that your current circumstances are preventing you from meeting my fees.
(To learn more about the types of coaching available please click here.)