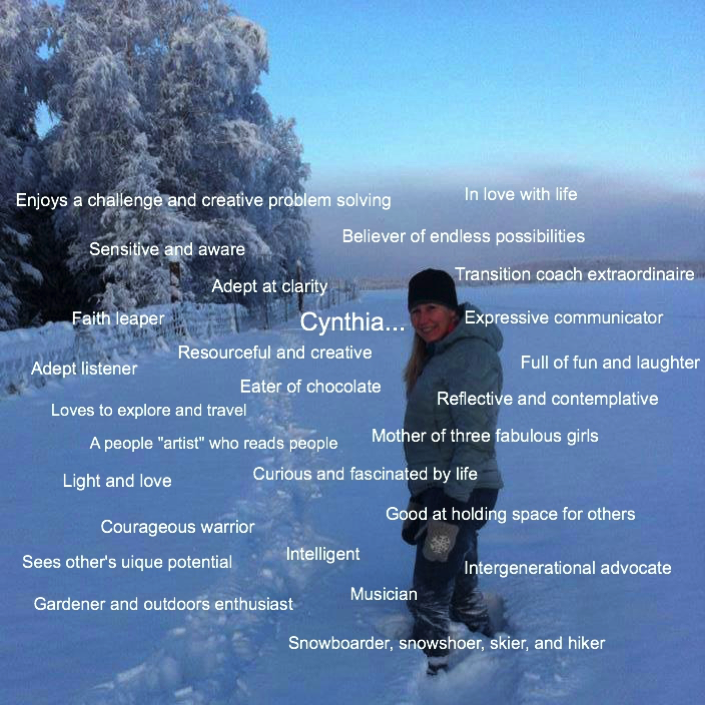 As a coach, I utilize all of the experience I have gleaned from my 25 years in non-profit and human services work to coach my clients. Having worked with people from all walks of life who have faced innumerable challenges, I am an excellent listener and love holding space for people. My favorite thing is tackling a challenge or transition because those create openings for transformation.  Problem solving provides fertile ground for creativity and resourcefulness. As someone who has taken many "leaps of faith" myself, I know deeply what it takes to move through a transition toward a better life. —Cynthia
Training and Certification:
eMerge Coaching Services is an unique company whose mission is to put you in the Driver's Seat of Your Life.  They do this via the vehicles of personal life coaching, business coaching and coaching for return military personnel and their families. Cynthia is certified in both eMerge Coaching and eMerge Basic II, Coming Home (Military) programs.